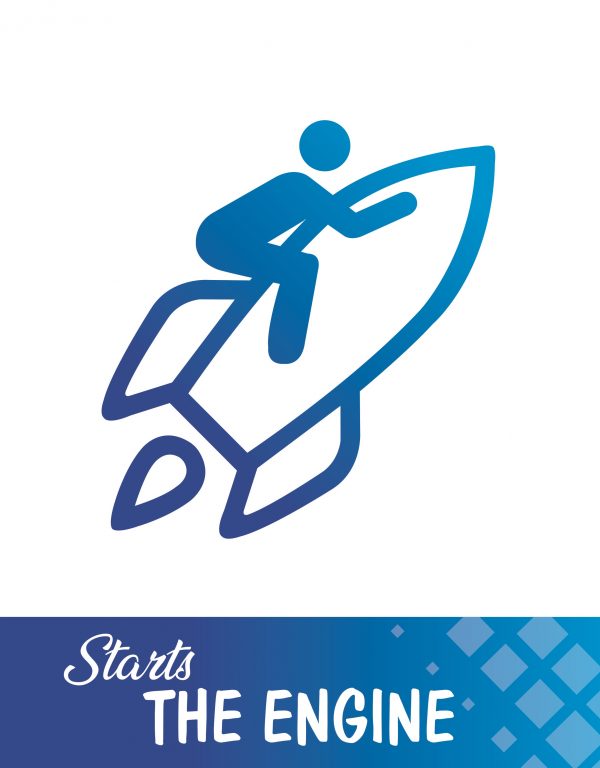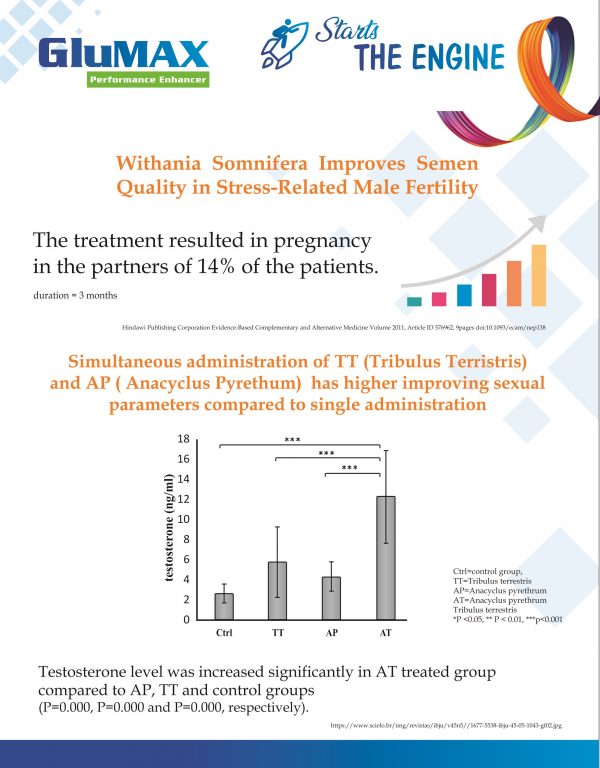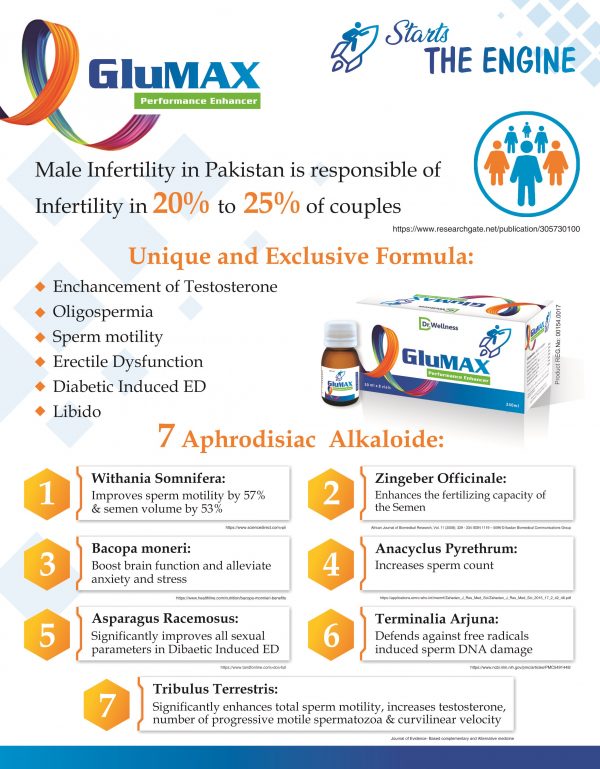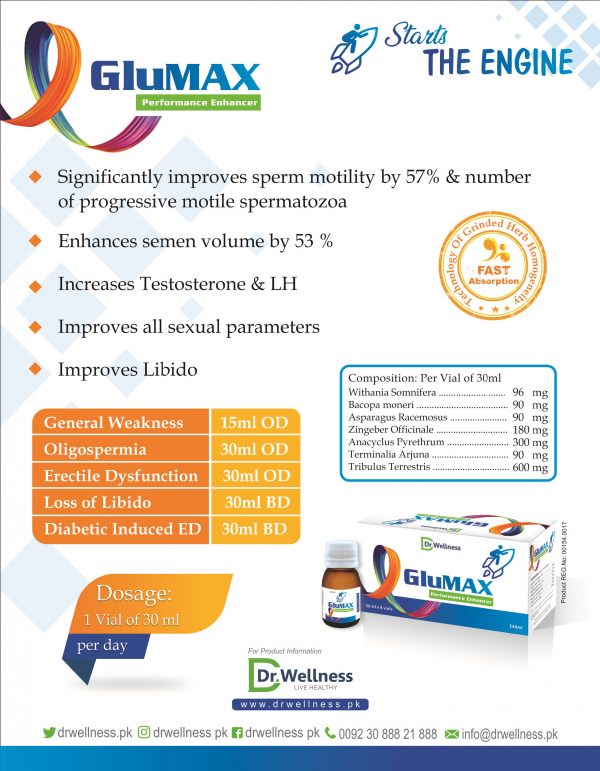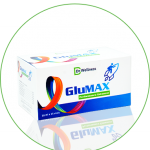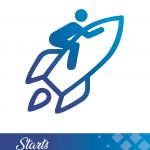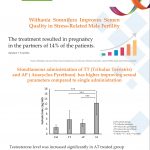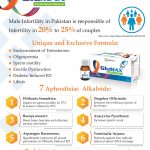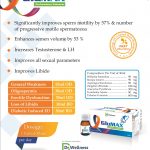 GLUMAX – Male Fertility Supplement
₨4,335.00
Enhancement of Testosterone.
Benefits:
Helps increase Testosterone Level
Improves sperm motility by 57%
Enhances Semen Volume by 53%
Helps with Erectile Dysfunction
Increases Sexual Desire and improves Libido
Unit Pack:
30 ML* 15 DRINKABLE VIALS 15 DAYS DOSE PACK
Description
Male fertility supplements differ with respect to the type and quantity of various constituents. Numerous fertility supplements claim to improve fertility. But these supplements are seldom backed by any evidence and their efficacy remains unproven.
Glumax is a certified and proven formula that contains all the necessary vitamins and elements. It enhances your fertility by stimulating your sperm production and boosting your testosterone level.
It protects your sperm from Oxidative Stress. Oxidative Stress (OS) is a toxic buildup in your body that results from years of unhealthy lifestyle and eating. OS can cause your sperms to be Dysfunction. Glumax provides you with powerful antioxidants that protect you from Oxidative Stress.
Glumax, thirdly, also helps to improve your sexual performance. It helps increase the flow of blood to the organs. This improves the size, strength, and intensity of your erection.
MILD TO MODERATE :
GLUMAX 30ML ( 1 VIAL ) ONCE A DAY , AT NIGHT BEFORE MEAL FOR 4 TO 6 WEEKS
SEVERE CONDITIONS :
GLUMAX 30ML ( 1 VIAL ) TWICE A DAY , MORNING & NIGHT BEFORE MEALS FOR 6 TO 8 WEEKS
FOR MORE DETAILS CONTACT OUR TECHNICAL TEAM AT WHATSAPP 009 30 888 21 888