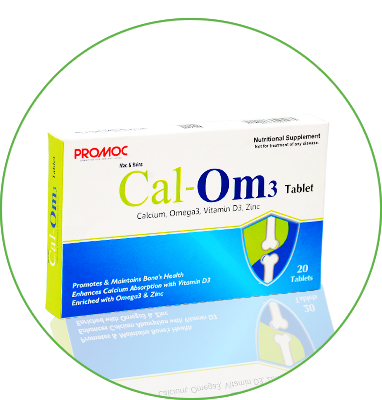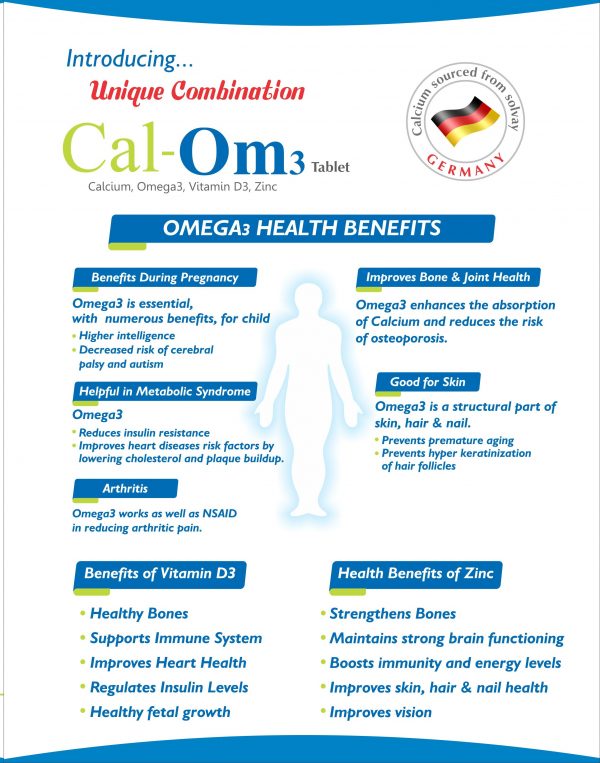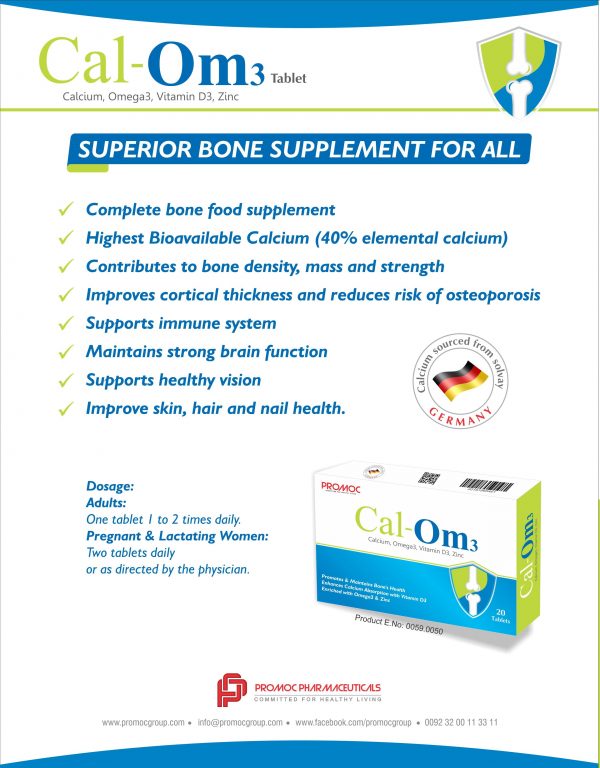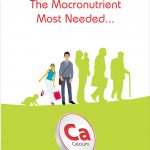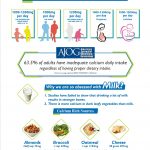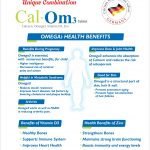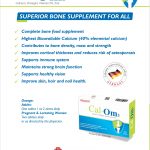 CAL-OM 3 – Natural Bone Supplement
₨988.00
OMEGA3 HEALTH BENEFITS.
Benefits:
Contains 40% Elemental Calcium
Improves cortical thickness of bone and reduces the risk of osteoporosis
Contributes to bone density, mass, and bone strength
Omega 3 enhances the absorption of calcium
Helps in reducing the arthritic pain and helps to avoid painkillers
Unit Pack: 20's Pack
Description
Cal-Om3 is a unique combination of Calcium, Omega3, Vitamin D3, and Zinc. Omega3 is essential enhances the absorption of calcium and reduces the risk of osteoporosis. It also reduces insulin resistance and improves cardiovascular health by lowering cholesterol and plaque buildup.
Vitamin D is essential for healthy bones, supports the immune system and regulates insulin levels. It also improves heart health.
Zinc in Cal-Om3 is responsible for maintaining strong brain functioning. It boosts the immune system and improves skin, hair, and nail health. Zinc also improves vision.
Cal-Om3 contains all these vitamins in the right proportion necessary for optimal bone health.
2 TABLETS DAILY OR As advised by Physician
FOR MORE DETAILS CONTACT OUR TECHNICAL TEAM AT WHATSAPP 009 30 888 21 888